Service Revisions
Your Electrical Service is the heart of your homes electrical system and it needs to be safe. North Shore Electric will design your homes service to be safe and to meet your needs today and for the future. Our electricians are trained to do the job right the first time.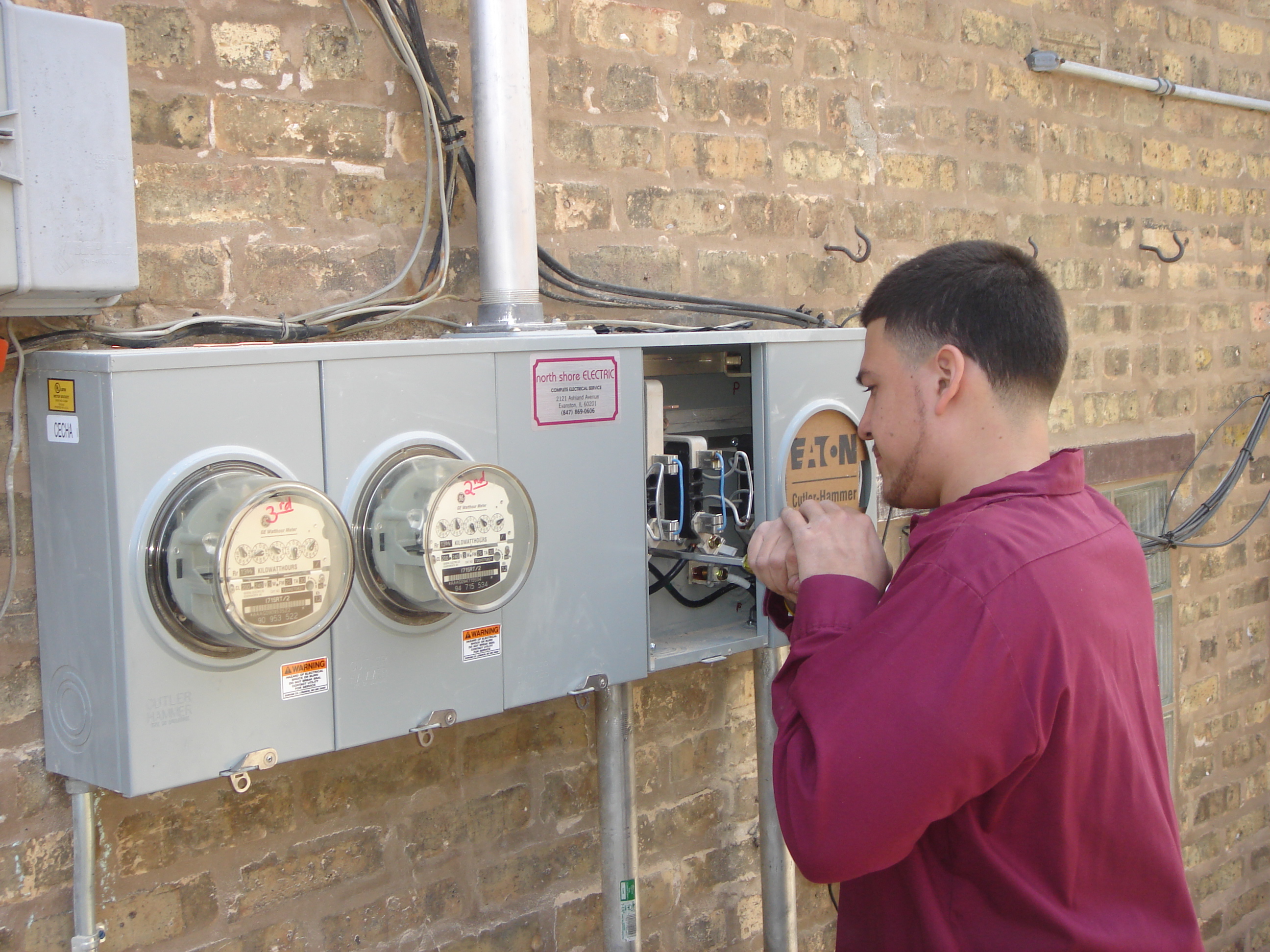 Any time the electrical service to your home is altered a permit is required to perform the work. Some homeowners are worried about getting permits or might have been told they don't need one to do this kind of work. A permit is always required to do this kind of work and the inspectors are there to help you, the homeowner. It's important for us to review the most current code requirements which may differ from town to town; this is part of our continuing education. We work with the local inspectors to make sure the work in your home meets and passes all of the required codes and requirements. That's your assurance the work we do is as it should be.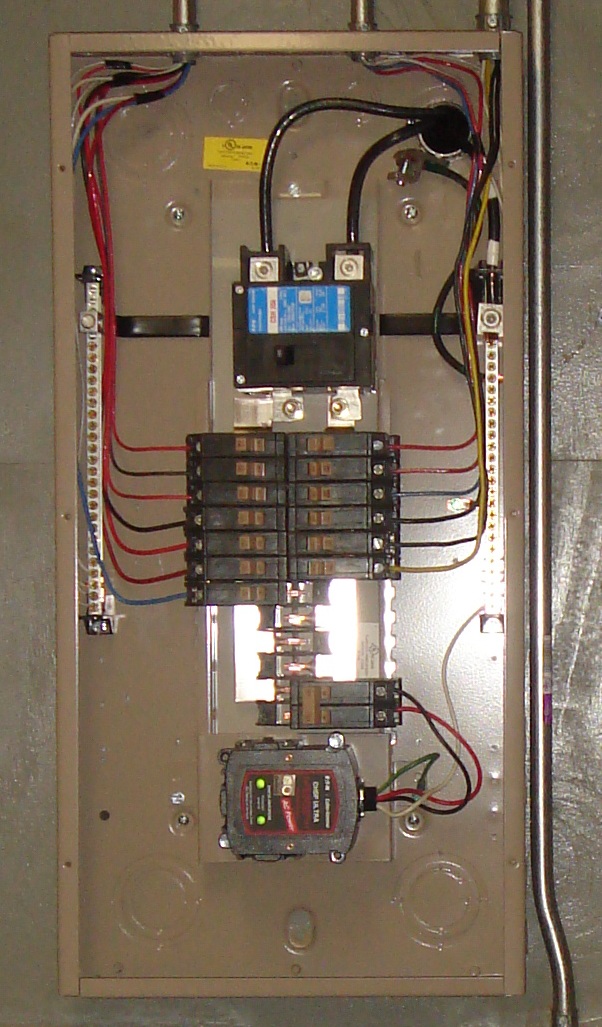 North Shore Electric has worked on thousands of services and in each installation or repair we are trained to take pride in our work. From installing the conduit and ComEd meter on the outside to the conduit, boxes and breaker panel on the inside, everything is level, plum and secure. The wire inside the panel will be neatly installed and we will clean up when we're done.

North Shore Electric uses only the best materials for your home including the industries best panels, breakers and whole house surge protectors. We use a complete line of Premium Eaton Cutler Hammer products because they carry a life time warranty on these products.
CH Panels, breakers and whole house surge protectors are commercial grade residential products.
CH panels are made right here in Lincoln Illinois.
CH panels and breakers are very distinctive in the Sandlewood (tan) finish and only CH breakers will fit in the CH panel.
CH panels are Silver plated Copper buss, the breakers turn completely off if tripped and the whole house surge protector can be factory installed inside the panel.
All of these features and more add up to the finest Quality products and installed with the best practices available today.
North Shore Electric is a proud Member of the Eaton Certified Contractor Network (ECCN), part of a national network of top-tier contractor firms!

We work hard to exceed your expectations every time.

Our uniformed electricians will treat your home and family with the utmost respect. When we're finished with the work you can rest assured that we will stand behind everything we do, your satisfaction is guaranteed.
Video Links