Surge Protectors
Install one Eaton whole house surge protector that will provide the Best protection to the homes sensitive electronics from unwanted surges and spikes from the outside utility. Many times a surge can come from within the house from an air conditioner or any motor driven appliance starting, you will be protected with an Eaton panel mounted whole house surge protector.
Eaton (Cutler Hammer) Whole House Surge Protector
Cutler Hammer whole house surge protector includes the industry's best AC power protection at 2880 Joules (Total) and 108 kA Max Surge Current and includes a manufactures life time warranty.
The Eaton CHSPT2ULTRA meets all of the new UL 1449 3rd Edition requirements and is designed to clamp a surge event in less than 1 nanosecond.
North Shore Electric is an Eaton Certified (Cutler Hammer) Contractor.
See Eaton's documentation on Whole House Surge Protectors for additional information.
Why do I need a whole house surge protector, I already use surge protector strips?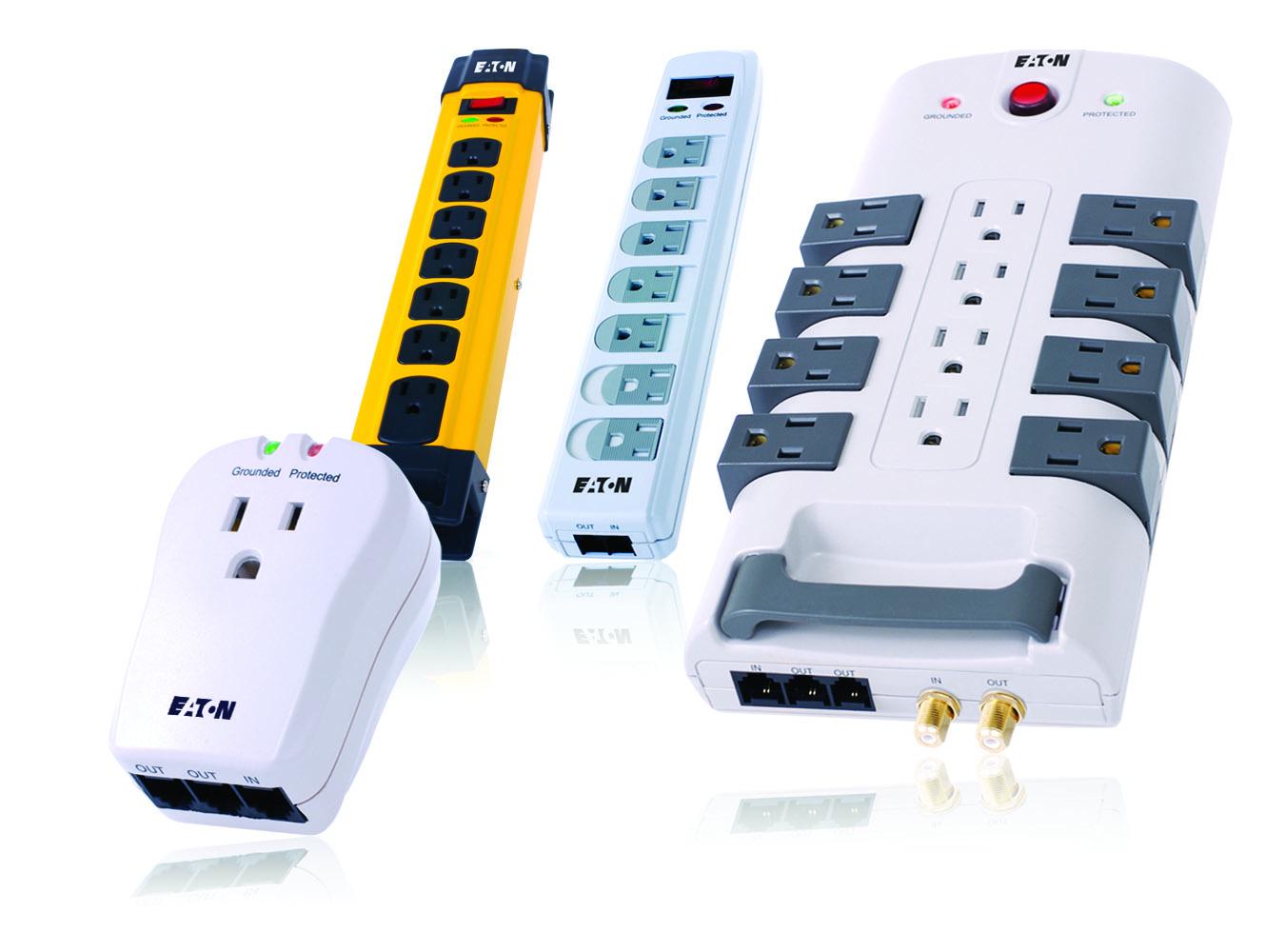 Many times a surge event will be too large for a "point of use" surge strip to handle; the best protection is a 2 stage approach. Install the whole house surge protection at the panel and use Stage II protection at the "point of use".

Do you use a surge protector strip for your Oven, Washer/Dryer, Microwave and other appliances? Probably not. They all use electronic controls that can be harmed by a Surge Event. The Whole House Surge Protector will provide protection to those appliances and other electronic devices throughout your home.

North Shore Electric carries a complete line of Eaton Stage II Point of Use Surge Protection. Call for details.